The Crime Stoppers approach relies on,
1) Information from the Community
2) Coordination with Law Enforcement
3) Support by the Media
---
Phone Call

Calls are received by the Crime Stoppers TIP line call center.

This phone does not provide caller ID, and conversations are not recorded. The Crime Stoppers call center receiving the information completes the tip information form, makes initial inquiries and then passes the information to the local law enforcement.

Calls are accepted regarding any publicized request for information.

By guaranteeing a tipster's anonymity Crime Stoppers allows the caller to give information in a positive atmosphere without the prospect of retribution. By offering cash rewards for information leading to indictment or arrests, the program encourages otherwise reluctant callers to provide information.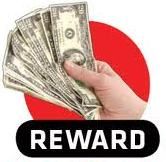 If your tip results in an arrest, you are entitled to a Cash Reward and will be issued a Payment Code. Reward monies are collected anonymously by you at a local bank by presenting only the tip number and payment code. No form of identification is ever required, so your identity is never compromised.
---
Citizens information - Click the below link for Hernando County Crime Stoppers Citizens Guide Brochure.